Join Us for a Rockin' Good Time!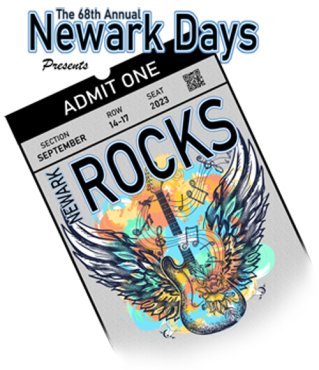 Newark Days is a four-day festival held to commemorate the birthday of the City of Newark, California held every year in September. In 2023, our theme was Newark ROCKS! In 2024, we'll be celebration from September 19-22 with the theme, Let the games begin!
Newark Days is enjoyed by over 100,000 people every year. The festival is organized by Newark Days Celebration Inc., a 501(c)(3) nonprofit organization that is made up entirely of volunteers. The volunteers of the Newark Days Committee work throughout the year to plan and put on all the events.